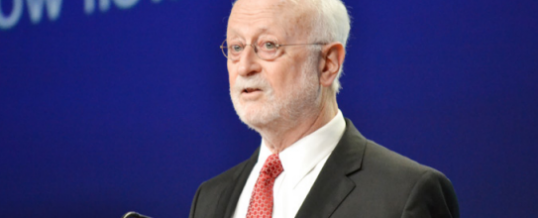 While overactive bladder syndrome is well defined and has effective treatments, there is no consensus definition for underactive bladder and effective treatments have been elusive, according to the speakers from Monday's Critical Discussion on Under- active Bladder and Chronic Urinary Retention in Older Adults during the first plenary session.
"Underactive bladder is a new term coined to describe a clinical syndrome encompass- ing the signs and symptoms of detrusor underactivity. Detrusor underactivity is a urodynamic diagnosis, not a clinical diagnosis. It is characterized by a detrusor contraction of reduced strength and core duration that results in prolonged bladder emptying and/or incomplete bladder emptying," said critical discussant Jerry G. Blaivas, MD, clinical pro- fessor of Urology at Weill Medical College of Cornell University.
"In essence, underactive detrusor is just a weak bladder, meaning there's low pressure and low flow," Dr. Blaivas explained.
However, there is no consensus on what constitutes detrusor contraction of decreased duration and prolonged bladder emptying. "Most research is focused on defining detrusor strength or power, but acquisition of this data requires invasive urodynamic testing," noted Christopher Patrick Smith, associate professor of Urology at Baylor College of Medicine.
The prevalence of this syndrome increases with age and is highest in women older than 55 and in institutionalized patients. "Improving our diagnostic capability and developing new treatments can potentially reduce the potential complications of in- complete bladder emptying, such as bladder stones, incontinence and urinary tract infections," Dr. Smith said.
Studies in aging animal models suggest that alterations in bladder ascending pathways are an underlying etiology for incomplete bladder emptying. In these studies, aging rats voided less frequently, required higher pressure thresholds to induce a voiding contraction and were less responsive to bladder stimulants such as capsaicin.
The causes of underactive bladder include decreased contractility of the detrusor muscle and abnormal neural control.
Michael B. Chancellor, MD, professor of Urology and Director of Neuro-urology at Oakland University Beaumont School of Medicine, outlined several pertinent questions when diagnosing underactive bladder. "Does the patient lose afferent sensation? Does he not sense he has a full bladder?…"
Share